In spring this year I had a very nice interview on the radio Kubshow (Radio Blau / Leipzig) together with my husband Alexander.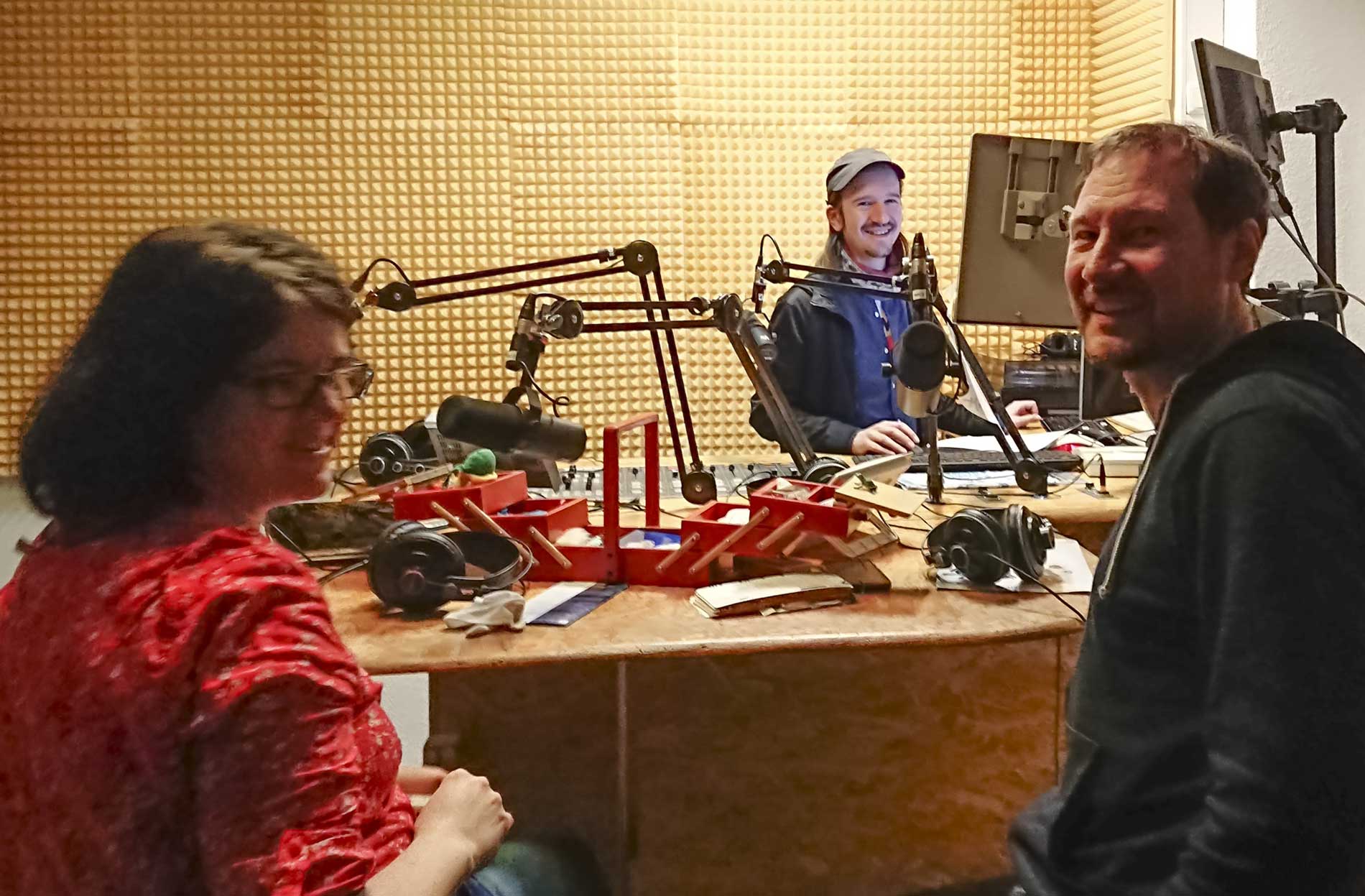 The moderator Jakob writes about this:
Illustrator and cartoon background painter Lisa and graphic and web designer and caricaturist Alexander from Halle are live in the studio and have brought a literal sewing box full of themes! We talk about the grey corridors of HGB Leipzig, old computers, cartoon background painting, punk, cool synthesizers, watercolour masks, cake drive-ups, hidden objects, entomologists, caricatures and Ireland.
And we'll play What-A-Cartoon -Character-Says-It's-Name-Or-Whatever!
Here you can listen to the show, have fun!
Pictures: ©Sarah Pertermann 2020